Child Custody Lawyers & Guardianship Attorneys
The Best Lawyers For Child Custody & Guardianship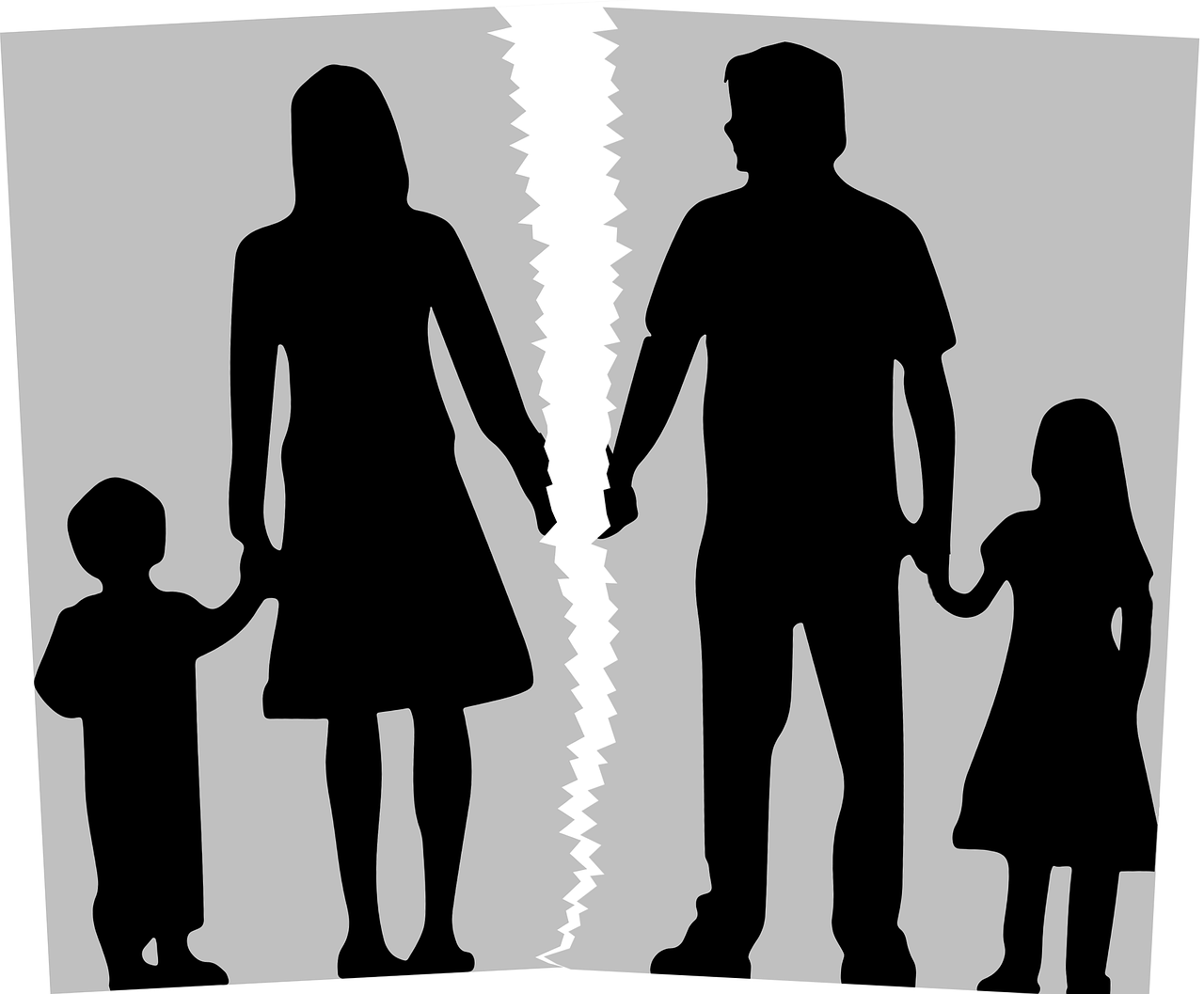 Child Custody Lawyers & Guardianship Attorneys
We are child custody lawyers & guardianship law specialists. Our dedicated lawyers for child custody & guardianship in Karachi, Islamabad/Rawalpindi & Lahore, Pakistan are available to resolve your issue and help you get justice. Our dedicated child custody lawyers & guardianship attorneys in Karachi, Islamabad/Rawalpindi & Lahore, Pakistan are available to resolve your issue and help you get justice. Right Law Associates (Pvt) Limited has Pakistan's best family lawyers practicing in the Civil, Family and Guardian Courts, Sessions Courts and High Courts, throughout Pakistan and they're ready to help you.
Child Custody Issue Arises After Divorce, Khula or Separation
Child custody and guardianship remain a burning issue after divorce, khula or separation of husband and wife. After each divorce in Pakistan, the issue of child custody arises, making both parents aware of child custody laws. Even though being a single parent can be difficult, each parent strives to gain custody of their child through any legal provision.
Child Custody Become a Controversial Issue
Divorce in Asian countries may cause child custody to become a controversial issue, causing oldsters to grasp the laws governing kids' custody. No matter how challenging it is to be a single parent, every parent seeks all kinds of legal provisions to regain custody of their children.
Child's Welfare is the Main Concern of the Court For Child Custody and Guardianship
While granting child custody rights to any parent, the court takes into account the child's welfare. Hence, several factors of the parent are considered. As, the court's primary concern when granting guardianship  rights to a parent is the welfare of the child. In order to assess parents' capability and character, factors such as their monetary stability, reportable misconduct, and character are considered. 
Usually, the courts grant physical custody to at least one parent, but the accumulated range of cases has resulted in shared burdens and guardianship. Consequently, tutelary laws in Asian cultures can also be identified as physical and legal laws.
Parents are Liable For the Welfare of Child/Children
Asian jurisprudence holds that, as a matter of law, the parents are solely liable for the welfare of a child. The court will consider the minor's preference when dealing with such matters if he or she is old enough to make an intelligent decision.
Both Parents Share Legal Responsibility and Guardianship of a Child
Traditionally, mothers in Asian nations were granted custody of their minor children. But nowadays, increasingly, women opt for career-driven lives, which may make it impossible for them to raise their children as single parents. Still, in most cases, a parent (mostly the mothers) is granted sole physical custody; however, increasing numbers of cases have seen both parents share legal responsibility and guardianship of a child. Therefore, Pakistani custodial laws can be categorized as physical and legal.
Child Custody after Divorce: Legal Age of the Child
Children in Pakistan are given legal custody by their mothers, which is known as 'Hizanat'.  As a child reaches the age of seven, a mother's right over him ends, but the right to raise him continues. As opposed to absolute rights, this right is created in the interest of the child.  A girl is given to her mother until she reaches puberty. The conduct of the mother plays a very significant role in this law. She may lose custody of her child if she is found 'objectionable'. A court of law has the right to grant the father custody after the mother's term has ended. Unless both parents are present, the child's grandparents are awarded custody.
Child Custody Law in Pakistan
Over the last two decades, trends in our society have seen a paradigm shift in marriage, as well as an increase in divorce cases. As more and more middle- and lower-middle-class couples file for divorce, child custody battles are increasing. Divorce has several implications for the individual, the family, and society at large. However, the children of divorced couples bear the brunt of the entire process. In order to make their lives more advanced, conservative persons search for alternative partners. However, the kids carry the trauma of being manipulated and hurt, showing emotion throughout their lives. The numerous youngsters, we have handled in our legal practice, have been plagued by conditions such as temperament disorders, drug abuse, criminal conduct, and opposing social characteristics.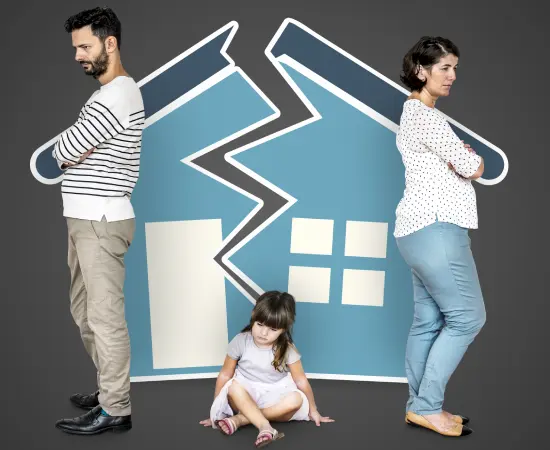 Child custody lawyers are those lawyers and attorneys who help get you your child's custody. Child custody is an important issue. Child custody lawyers are specialized family lawyers, attorney and advocates.
GUARDIAN & WARDS ACT 1890
The Guardians and Wards Act, 1890, is credited with giving rise to the law of guardianship and custody of youths in Asian countries. Guardian courts consider the minor's welfare first when granting custody of minors to a parent or classically to grandparents or another relative.  It is through the aforementioned law that youngsters are awarded custody. There are typically 3 parties to guardian/custody proceedings in an exceptional family/guardian court: 
The protective parent.
The nonprotective parent.
The Minor. 
Definitions and scope of "Hizanat" and "Wilayat"
In Sections 17 and 25 of the Guardians and Wards Act, 1890, parental rights regarding custody are addressed. These rights are referred to as "Hizanat" and "Wilayat" respectively. The word "Hizanat" is used for the custody of minors by the mother, and the term "Wilayat" is used for the custody of minors by the father. 
It is known that "Hizanat" refers to children in the custody of their mothers, and "Wilayat" refers to children in the custody of their fathers. "Hizanat" means "upbringing" in its literal sense. Walayat is thus also included in this concept. Similarly, it is important to keep in mind that in legal terminology, the term 'Hizanat' or 'Wilayat' should not be construed as just referring to the mother or father of minors. Minors can also be raised by their aunts or grandmothers if they have the legal authority.
Custody of a Boy Does Not Automatically Transfer to Father, after Being 7 Years Old
There is one point to note, as some people believe that a boy gets the father's custody when he turns seven, but this is incorrect.  However: regardless of customs or personal laws, any parent who wishes to gain custody of their child but cannot reach an agreement, must seek custody separately from the Court. When a child reaches a certain age, custody does not automatically transfer to the father.
Difference Between Child Custody and Legal Guardianship
When there is a dispute over where a child should live, the court will grant the child's legal custody. As an example, a custody agreement could determine which house a child will live in or how much time they will spend there in the event of a divorce or separation. Besides defining custody rights, a custody agreement can also define other aspects of care, including medical and education costs, as well as living arrangements.
Individuals other than biological parents may be granted legal guardianship. An adult may be permitted to take care of a minor. The court can appoint another person to act as guardian if a parent is absent or unable to do so. Even if someone else is appointed as guardian, biological parents may retain their parental rights, depending on the circumstances. An extreme situation may, however, result in a judge rescinding or suspending those rights. A guardian could also be appointed when both biological parents are deceased.
Child Custody Lawyers of Right Law Associates can assist you with Child Custody & Guardianship Matters
Right Law Associates, being the expert law firm in Pakistan serving you since 1985, can help you with Child Custody and Child Adoption. We aim to provide our clients with professional legal consultation in all family issues including divorce/khula, financial law, criminal cases, and other civil litigation matters. We also deal in matrimonial matters such as online shadi (online marriage/online nikah). Online marriage/online Nikah or online shadi is common nowadays.  You can ask us questions about legal issues in the comment box or send us an email with your query at [email protected]. Our expert child custody lawyers are one call away from you. Book an appointment by calling at 0316-111 96 55.